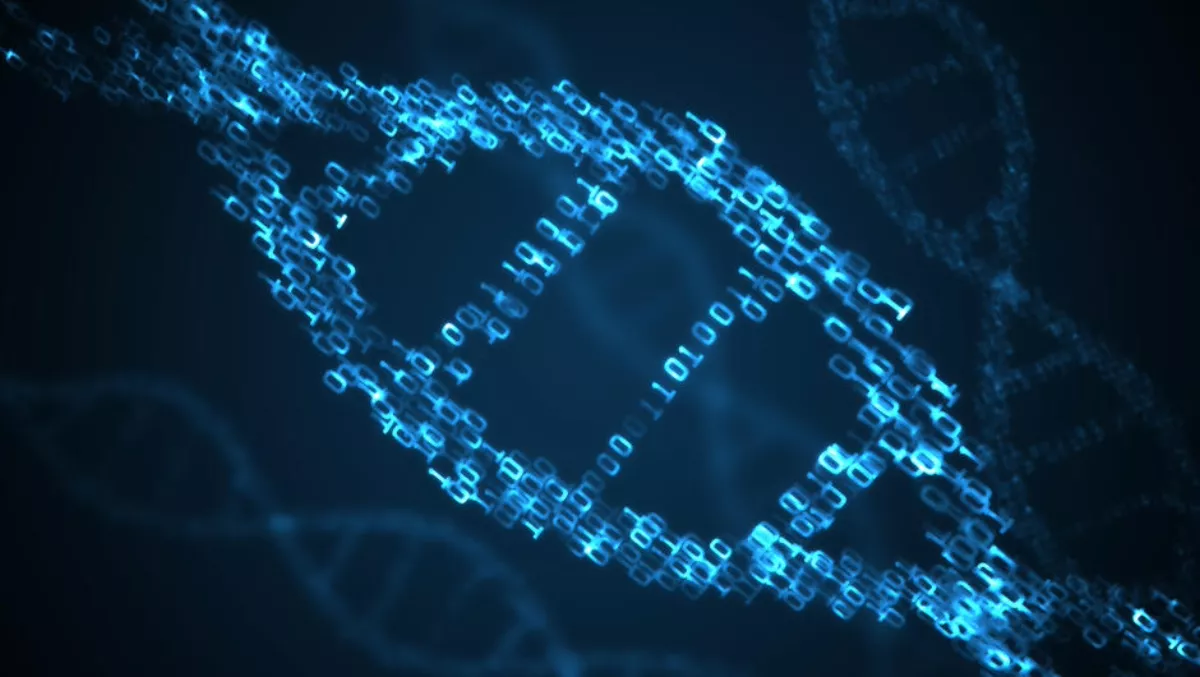 Data stored in DNA a reality: Nlyte co-founder shares insights
Wed, 18th Apr 2018
FYI, this story is more than a year old
By Ashton Young, Editor
There is no doubt that we live in an interesting time where a lot of technologies and other aspects appear to be hanging in the balance.
I spoke with Nlyte Software co-founder and CTO Robert Neave to try and shed some light on the data center market and where he sees it going.
Neave believes one of the biggest trends that will impact data centers in the UK and EMEA will be integration of AI, machine learning and automation, and GDPR.
"Automation is already taking data centers by storm, with AI being tested across a number of different sites and on different tasks, reducing the admin work of data center managers. We will continue to see this growth throughout 2018, changing the industry. Organisations will also need to remain vigilant over their data and consider how they manage and monitor it in accordance with the upcoming GDPR legislation," says Neave.
"This has been established for the protection of consumers' personal data. It provides explicit definitions of personal data: How it can be used, how it should be protected and managed, and will levy heavy sanctions for those who don't comply. Organisations will need a solution that can manage their data in line with the regulations or they will find themselves suffering from fines and reputational damage as a result of consumer data mismanagement."
I then asked Neave to get his crystal ball out and predict what he thinks the data center market will look like in 10 years time.
"The next 10 years will be defined by automation. Data Centers are currently being reimagined from their early origins to meet the changing needs of contemporary organisations and their modern customers – automation is helping meet these needs," says Neave.
"It will take away laborious management tasks such as capacity monitoring and cooling adjustments that can drain human resources on administrative minutiae, giving data center managers greater control and saving them time to reinvest strategically into the organisation.
Neave says already there is huge innovation underway, with the growth in mobile devices accessing networks and requiring data center storage continuing to flourish both now and in the foreseeable future as more devices get connected to the business 'hive mind'.
"Because of this, data centers need to look at newer ways to store data, and this will come in the shape of entirely new enterprise storage solutions. These solutions will be able to hold much greater volumes of data in much smaller devices, increasing the density and amount of data that can be stored overall," says Neave.
"In the distant future we could even see data encoded in DNA – it's already being pioneered by the University of Washington! The future will see more exciting research into the data medium and the speed with which it can be used, and we might be surprised by what scientists can turn into a data center asset in the near future."
It's no secret that downtime can be a corporate killer, and Neave says it's vital to learn from the mistakes of others.
"If we've learnt anything from the experiences of businesses like BA or Delta, reported in the news in the past, downtime can cause not only immediate damage to the running of the organisation but reputational damage - those customers hurt with bad service can vote with their feet, and influence others to follow them," says Neave.
"To avoid this, the best way to minimise similar downtime is to have a holistic view of all the data center functions. With such a view, data center managers can oversee all aspects, from capacity to cooling and power – and identify potential problems early, reducing the chances of downtime.