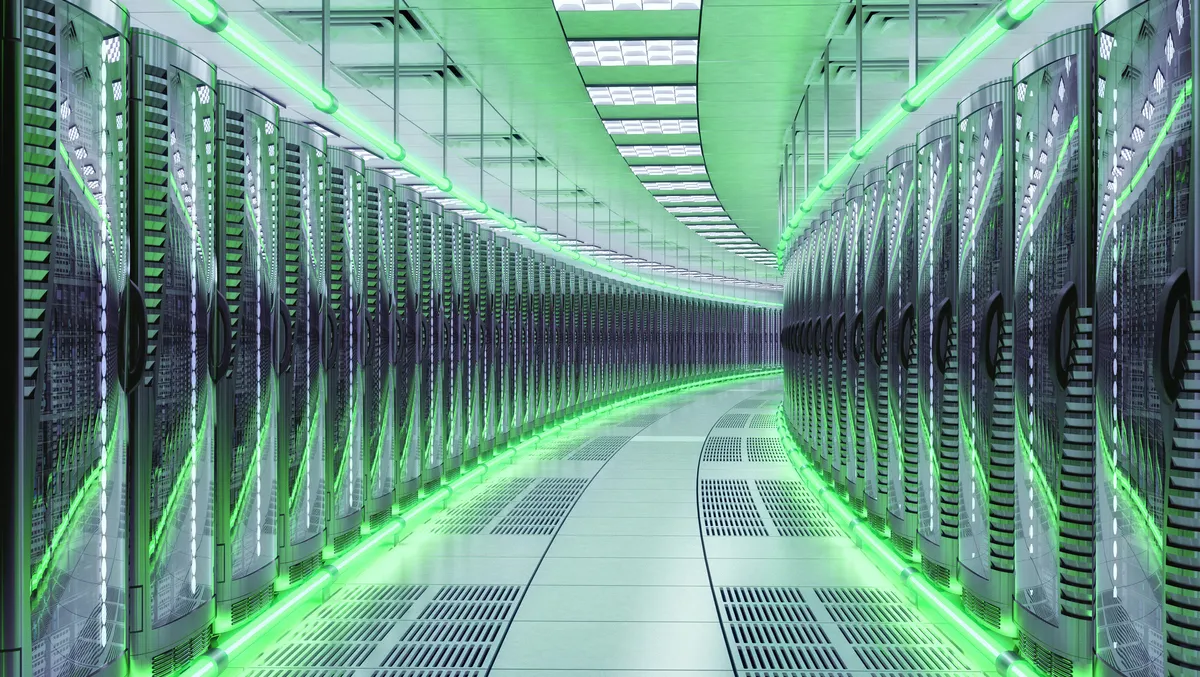 Stellium Datacenters implements battery and solar solution
Stellium Datacenters, one of the UK's purpose-built data centre campuses and a UK interconnection hub, has further implemented an innovative self-funding battery storage and solar solution to reduce its carbon footprint and customer energy cost.
End-to-end Data Centre Consultancy TDCS (Total Data Centre Solutions), which works with leading data centre and heavy power user clients across the UK and Ireland to reduce ICT carbon footprint and power costs, worked with Stellium on the solution, which will be funded and implemented by sustainable energy storage solutions experts EOS (Energy Optimisation Solutions).
TDCS is a group of highly experienced, award-winning business professionals who work closely with clients and industry leaders to provide a unique range of services in the data centre market. It was formed in 2003 to help establish a large co-location data centre in Ireland. It has since helped develop similar facilities in the UK, Norway, Luxembourg and Sweden.
The initial scheme will comprise a containerised 2.3MWh battery storage solution and rooftop solar PV system connecting to Stellium Datacenters electrical infrastructure in Newcastle. The scheme will be expandable as required by Stellium.
Savings in power costs will be achieved through a reduction in DUoS (Distribution Use of System charges) and capacity market charges, as well as capturing arbitrage value between peak and off-peak rates in the wholesale and balancing mechanism markets. Additional revenue will be achieved through grid balancing services. The new solar PV asset will displace approximately 380,000kWh of imported power from the grid, reducing costs against retail-priced grid power.
Carbon reduction from the scheme's operation will be around 125.9MT of carbon dioxide per annum, from which Stellium will directly benefit in carbon reduction and reporting.
"At Stellium, we and our clients are well aware of the impact of data centres on the environment and we continuously research and implement every available solution to reduce our carbon footprint. This is a highly attractive proposition from TDCS and EOS as there is no expenditure from Stellium involved, in effect funded by sharing the savings and revenue associated with it in the power used on the site. Stellium offer EOS a property lease and in accordance with a benefits share mechanism, they pay us a monthly variable rent," says Paul Melon, operations director at Stellium Datacenters.
"Stellium owns and operates one of the largest purpose-built carrier-neutral data centre campuses in the UK and is the home of the UK's newest Internet Exchange NCL-IX (Newcastle Internet Exchange). Stellium's Tier 3+ data centre campus has a guaranteed availability of at least 99.982%, is ISO-27001, ISO-14001, ISO-9001, ISO-20000, ISO-22301, PSN Network and Cyber Essentials+ certified, with direct access to green sustainable power," he adds.
"This is a smart solution for any data centre operator wishing to reduce their carbon footprint and power costs. At no cost to the operator, it is paid for on a shared savings and revenue model. As power costs increase, we continue to see demand for the solution grow from data centre operators and other heavy power users such as Pharma companies in the UK and Ireland," concludes Brian Clavin, head of battery energy storage at TDCS.