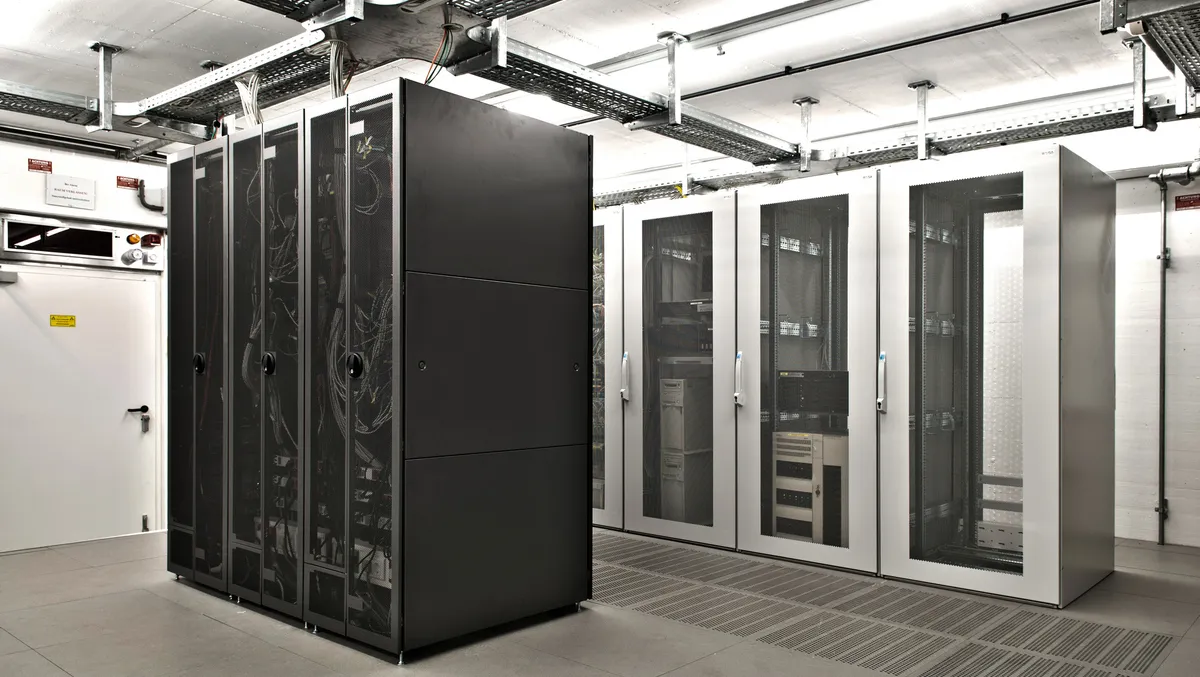 Secure I.T. installs a micro data centre at Barnet Hospital's ICU
Secure I.T. Environments Ltd, one of the U.K.'s design and build companies for modular, containerised and microdata centres, has today announced the completion of a project for Barnet Hospital, designing, supplying and installing one of its custom 42U Micro Data Centre 3 data centres at the hospital's Intensive Care Unit (ICU), supporting those wards.
The new edge microdata centre provides critical network services and communications for the operational side of the ICU and includes passive air conditioning for up to a 12KW load. Designed to a high-security specification, the cabinet is secure against access or damage by the general public. It will provide a new level of reliability over the previous data centre.
The microdata centre took three days to install. It involved moving equipment between old and new cabinets, structured cabling of the new cabinet, power supply installation, and testing. Secure I.T. Environments will also be providing maintenance for the cooling system in the new data centre.
"Intensive care units can be one of the most challenging locations in a hospital to install a data centre, reliability and security are critical characteristics for any technology used. Our microdata centre range not only meet that standard, but can handle high density applications with ease, and fit elegantly and quietly into any environment," says Chris Wellfair, projects director at Secure I.T. Environments.
The microdata centre cabinet is an all-in-one solution from Secure I.T. Environments incorporating 19" cabinets, cable management, cooling, UPS, power environmental monitoring and fire suppression, all within a single compact unit. The range is available in several sizes, all designed to offer the best possible combination of flexibility, optimal functionality, performance and security to meet business needs and avoid needing rooms full of data centre racks.
"Ours is a U.K. company specialising in the design and build of energy efficient internal/external secure modular, containerised, and microdata centres, including mechanical and electrical infrastructure. The company has established an enviable relationship with its clients based on trust and mutual respect by working as a team with the client and its project team," adds Wellfair.
"We offer a 'Total Solutions Package' to the private, healthcare, education, and government sectors, as well as co-hosting companies in the U.K. and offshore, by way of design, implementation, and installation management services for projects from small stand-alone computer rooms to large public sector contracts and co-hosting locations. All rooms are designed to meet the latest test standards, now regarded as the benchmark standard for modular rooms being installed throughout the U.K. and Europe."
"Our primary aim is to ensure that clients' critical infrastructure components are protected against all external threats in a suitably protected modular room or ModCel containerised environment."