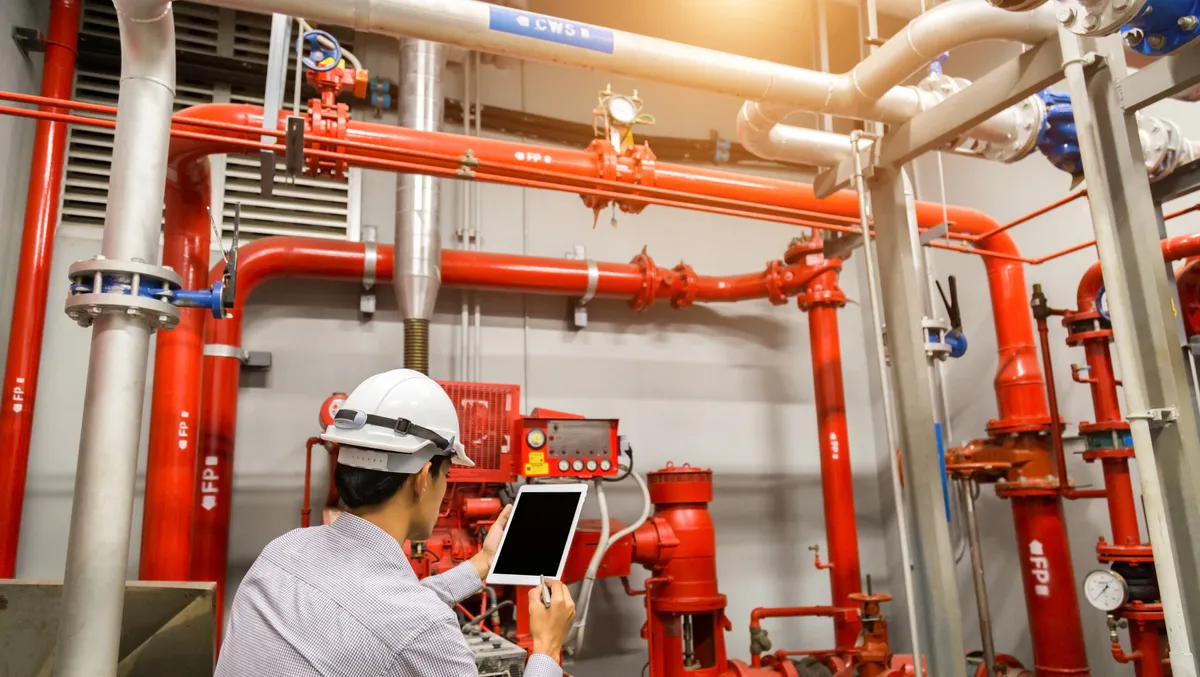 Poole Hospital data centre gets new fire suppression systems
Secure I.T. Environments, a leading UK company specialising in the design and build of modular, containerised and micro data centres, has completed a fire suppression design and installation project encompassing seven data centre rooms at Poole Hospital. The project has effectively provided 840m3 of fire protection as a part of the hospital's ongoing new build programme.
As part of the wider new build programme at the hospital, which employs 3,700 staff, Secure I.T. Environments Ltd devised an intricate fire suppression system, which has been seamlessly installed in seven switch and data centre rooms, primarily serving the operating theatres. The project was completed in cooperation with TG Clarke, demonstrating the process of successful partnership working.
The fire suppression system installed at Poole Hospital integrates a combination of sophisticated components including IG55 gas cylinders, detectors, voice sounders, manual extinguisher releases, control panels and extinguishant hold off buttons. The system also includes a fire extract and pressure relief vents, remote panels, and even back-up batteries, all of which were designed and installed by Secure I.T. Environments Ltd.
Chris Wellfair, Projects Director at Secure I.T. Environments Ltd, reflected on the increasing necessity for reliable fire suppression systems in modern hospitals. He commented, "The reliance on technology in modern hospitals means that every comms room, data centre and cabinet needs to be protected by fire suppression. Many of these rooms do not have staff in them regularly, making it all the more important that any fire risk is properly controlled."
Building on the success of the Poole Hospital project, Secure I.T. Environments Ltd is now engaged in similar works at Bournemouth Hospital. Like Poole Hospital, Bournemouth is part of the University Hospitals Dorset NHS Foundation Trust.
About Secure I.T. Environments Ltd - Secure I.T. Environments is a UK company that specialises in designing and building energy-efficient, secure modular, micro and containerised data centres. The company offers a comprehensive solutions package to sectors including private, healthcare, education, government, and co-hosting companies in the UK and offshore. All rooms designed by the company adhere to the latest test standards, considered the benchmark for modular rooms installed across the UK and Europe. Trust and mutual respect form the foundation of the company's relationships with its clients, as they work as a team with the client project team.