Partner content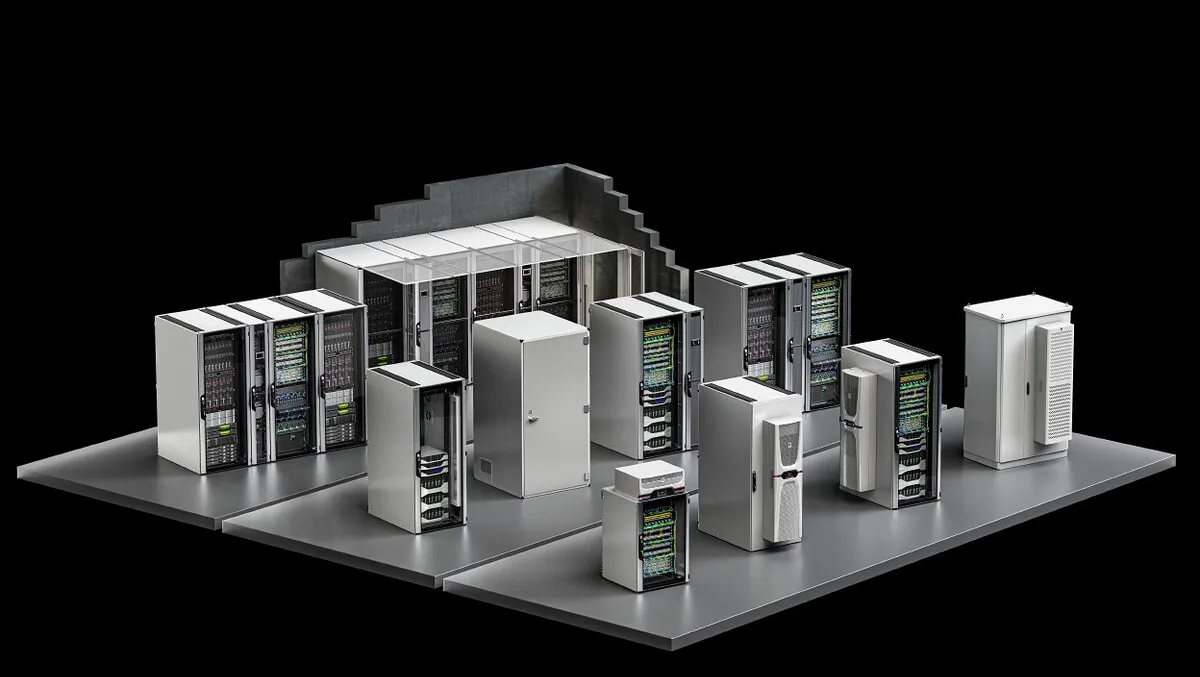 Introducing Rittal's RiMatrix Micro Data Centre Solutions
Digital transformation is reaching further into everyday life and across commerce, Government and industry. This growth is impacting the demands on the IT infrastructure required to process, store and distribute the data required for and generated by transformation. One key consequence of growth in demand is that greater volumes of data must be processed directly on-site far more frequently than before.
Processing data close to the source is also key to delivering the low latency requirements of edge computing in, for example, a factory. Processing close to the source also means sending less data to the cloud. It may also ensure compliance with data sovereignty requirements depending on where the cloud option is located. To meet these requirements, IT infrastructures must be quick to implement, as well as powerful, highly available, well-protected and energy-efficient.
These requirements form the basis for designing and manufacturing the new Rittal RiMatrix Micro Data Centres. They are compact, powerful and offer fully-equipped housing for IT hardware. Rittal RiMatrix Micro Data Centres are fitted with matching OT components such as rack, power, cooling, monitoring and security. This ensures that the IT is securely packaged and operates with the lowest possible carbon emissions, regardless of location.
The Rittal RiMatrix Micro Data Centers are also designed to combine global standardisation and adaptability, meaning they offer scalability in volume and flexibility to make even better use of their operational advantages. One key requirement of micro data centres is to offer high levels of protection in a confined space. The RiMatrix Micro Data Centre achieves this through self-sufficiency – housing all key OT system elements. High levels of protection mean it can be deployed as an edge data centre in harsh environments, but it can also house the complete IT infrastructure in less severe environments, such as administrative offices and supermarkets, without extensive structural changes.
The RiMatrix Micro Data Centre can also back up data at locations calling for a high level of physical protection. The new Rittal Micro Data Centres are pre-configured for different output classes and applications, with feasibility checks for customised applications. Pre-configuration of components saves time, speeds up the configuration process and cuts energy consumption, as the components in the overall system are already coordinated. To enable this advantage, Rittal has also developed a configurator that allows sales partners to select the right data centres on behalf of their clients. This online tool offers a feasibility check, ensures an error-free ordering procedure, and cuts the time needed for selection, delivery and commissioning.
The new Rittal Micro Data Centres are available worldwide and quickly to meet immediate data housing requirements.