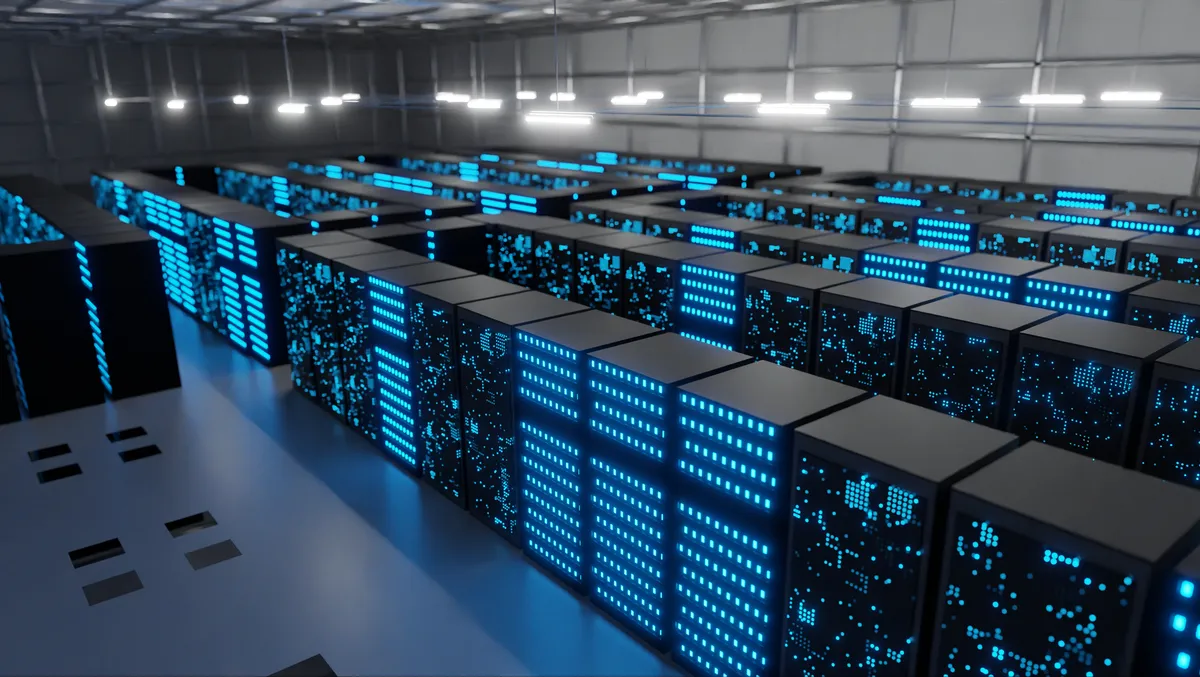 AI drives North American data centre construction sector: CBRE
Demand for data centre space overshadowed economic uncertainty and concerns around power availability in the year's first half. Construction of North American data centres is at an all-time high, partly due to the continued growth of artificial intelligence, according to CBRE.
CBRE's latest North American Data Center Trends Report found 2,287.6 megawatts (MW) of data centre supply currently under construction in primary markets, reaching a new all-time high with more than 70% already preleased. At the same time last year, there was 1,830.3 MW under construction. Companies are leasing space up to 36 months before construction completion in anticipation of future demand and to secure data centre space at current pricing.
"Data centre construction is at an all-time high, driven by strong demand from all users, including AI, hyperscale and enterprise," says Pat Lynch, executive managing director for CBRE's Data Centers Solution. "New and existing uses of artificial intelligence cases grew tremendously in the first half of the year, and we expect demand to remain strong, with AI driving leasing opportunities in the second half of the year."
Absorption in the eight primary U.S. data centre markets remained resilient in H1 2023, totalling 468.8 MW despite challenges within the supply chain. These are in Northern Virginia, Dallas-Fort Worth, Silicon Valley, Chicago, Phoenix, New York Tri-State, Atlanta and Hillsboro.
While supply increased 19.2% year-over-year, vacancy remains near a record low of 3.3%. Strong demand, a lack of available power, and extended timelines have kept asking rental rates to climb. Average primary market asking rents rose to US$147.80 per kW/month from US$127.50, a 15.9% year-over-year increase.
Northern Virginia remained the most active data centre market in the first half of 2023, with 918 MW under construction. The market set a record low vacancy rate of 0.94% while power improvement projects are underway. Chicago recorded a 125% spike in under-construction activity - the most significant increase among all U.S. data centre markets.
"Most major markets are grappling with power constraints, and developers are facing challenges within their supply chain, but it's not slowing down the demand for data centre space," says Gordon Dolven, director of Americas Data Center Research at CBRE. "Data centre operators are prioritizing power availability, rather than selecting markets based on traditional factors such as location, connectivity, water and land pricing."
Other market highlights include Dallas-Fort Worth, which saw the most significant year-over-year increase in absorption of 327%, jumping to 110.6 MW from 25.89 MW. Hillsboro also experienced the most significant inventory growth of all primary markets, increasing to 248.4 MW from 139.4 MW, which is a 78% year-over-year growth.
Their global headquarters is nestled in Dallas, where they orchestrate operations with a formidable workforce of approximately 115,000 experts. They have the privilege of serving clients in over 100 countries, offering a multifaceted suite of services. Their clientele is as varied as the services they provide, which span across facilities, transaction and project management, property and investment management, appraisal and valuation, property leasing, strategic consulting, property sales, mortgage services, and development services.