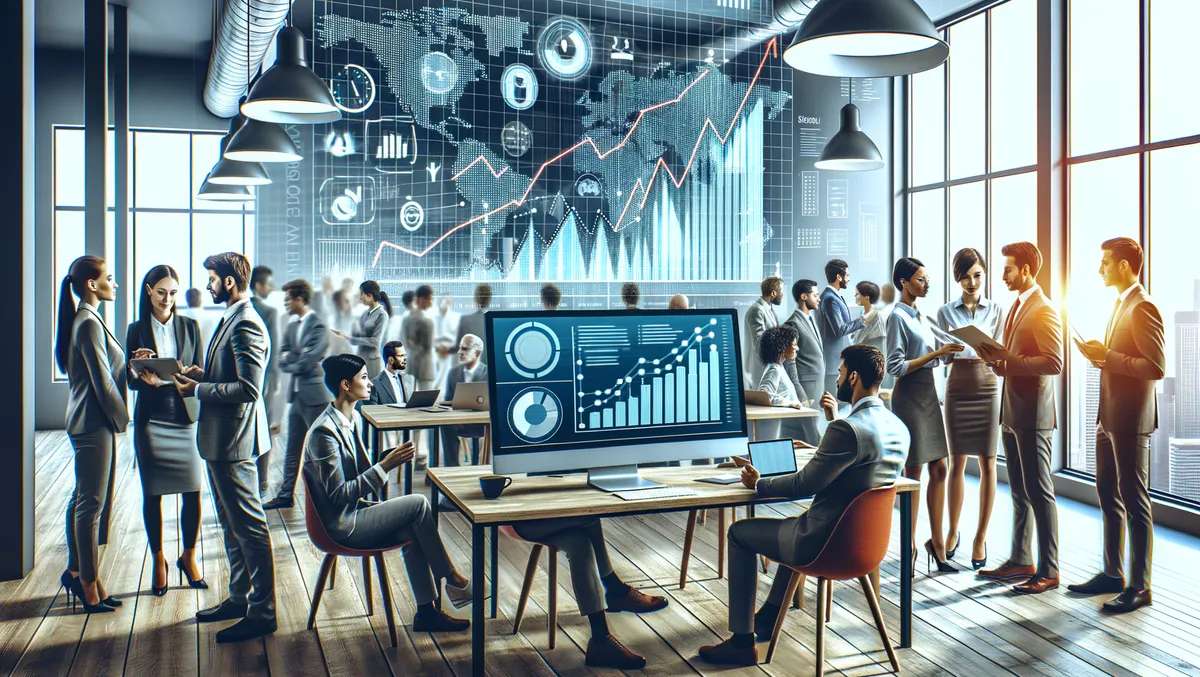 Software as a Service inflation trends surpass UK consumer rates
As the business world grapples with the financial challenges of the current economic environment, the Annual SaaS Inflation Index from Vertice, a spend optimisation platform, provides illuminating insights on global software spending. The Index analyses data from 16,000 software vendors and has revealed an alarming trend - a 'Cost of Software Crisis'.
This cost crisis materialises as software as a Service (SaaS) inflation has overtaken UK consumer inflation for the first time, with inflated vendor prices further exacerbating the issue. Notable examples of vendors hiking prices are HubSpot (+12%), Microsoft (+15%), and Webflow (+23%). The Index shows that over a quarter of businesses are being impacted by 'Software Shrinkflation'. This phenomenon occurs when software vendors charge the same price while offering less. Vertice's study also uncovers that over half (57%) of SaaS vendors actively hide pricing and a striking one in every eight of corporate spending is now directed towards software.
In 2023, SaaS inflation reached an unprecedented 8.7%, with 73% of software vendors increasing their prices. This inflation rate significantly surpasses the rate of CPI inflation in the UK which stands at 6.7% for this year. Thus, if a SaaS stack cost a business £1,000,000 a year ago, they would be expected to shell out an additional £87,000 today.
An observation of price changes across various product categories reveals that sales software has been most affected by price hikes, with an inflation rate of 10.6%. This is closely followed by finance (10.2%) and productivity tools (10.1%). Contrarily, HR and marketing software have seen more modest price increases.
Over half (57%) of SaaS vendors have obscured their pricing from public view, making it easier to mask price increases. This lack of transparency also enables sudden price surges. Vertice's research has found that the less transparent a software company is about its pricing, the higher the probability of sudden price increase.
Reflecting the trend of soaring software prices, corporate spending on SaaS has hit a record high with over one in eight business expenditure spent on software, equating to an average of £6,500 per employee spent on software, as compared to £4,740 in 2022.
While the overall business SaaS spending has seen a growth of 17.9%, only 8.7% is contributed by growth in prices. The rest comes from introducing new software tools and adding more users. Most worrying is the rising trend of SaaS shrinkflation, a phenomenon where vendors charge the same price for reduced functionality, thereby escalating their revenues in a challenging economic climate.
Commenting on the findings, Eldar Tuvey, CEO and founder of Vertice, explains the pressing need for businesses to manage their cost base efficiently to navigate the global downturn in better shape. He said, "Efficient businesses are not only more likely to avoid cashflow problems and turn a profit, but they are also less vulnerable to redundancies that reduce productivity." Leaders are urged to consider technologies that provide visibility into software pricing, control, and centralize the software stack, and assist them in contract negotiations.