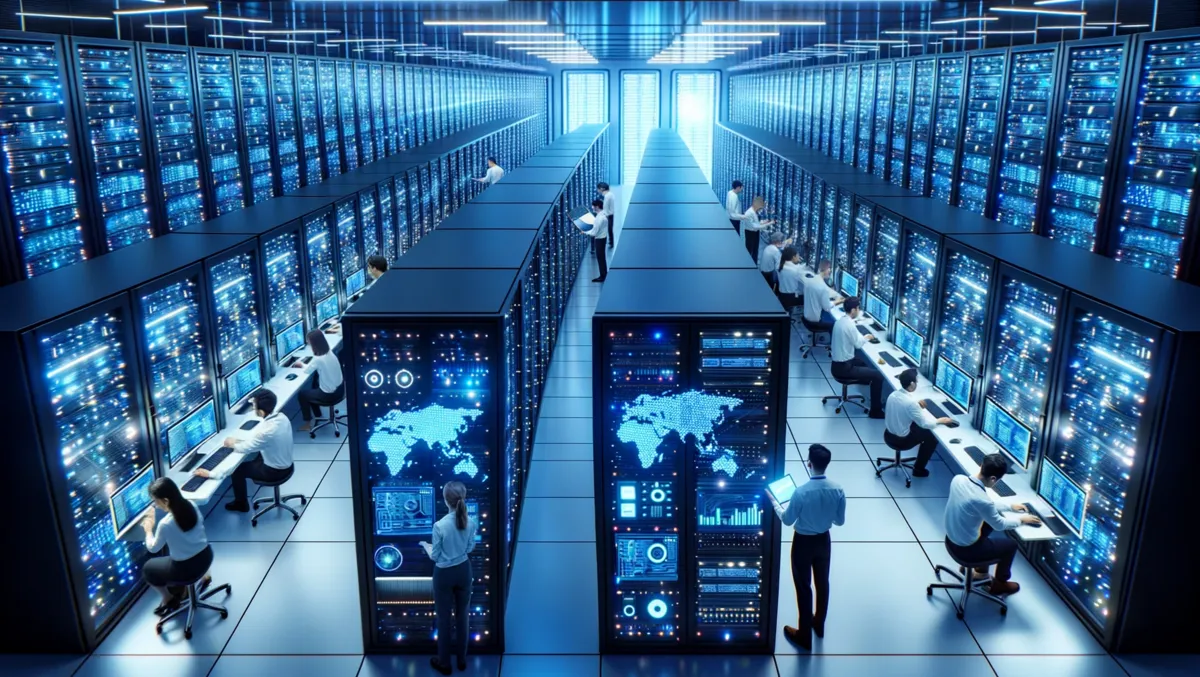 Schneider Electric unveils AI-focused infrastructure guide for data centres
Schneider Electric, a pioneer in the digital transformation of energy management and automation, has introduced an industry-first guide addressing novel physical infrastructure design challenges for data centres. The guide supports data centres in adjusting to the shift in artificial intelligence (AI)-driven workloads.
The groundbreaking document, titled "The AI Disruption: Challenges and Guidance for Data Centre Design," provides invaluable insights and a comprehensive blueprint for organisations seeking to optimise their data centres for AI. It includes a forward-looking view of emerging technologies that will support future high-density AI clusters.
Significant changes and challenges have emerged in data centre design and operation with the disruption of Artificial Intelligence. As AI applications permeate sectors from healthcare to entertainment, the demand for processing power has grown proportionately. Data centres must adapt to effectively meet the evolving power needs of AI-driven applications.
By 2028, AI workloads are projected to grow at a compound annual growth rate (CAGR) of 26-36%. This explosive growth will increase power demand within existing and future data centres. Schneider Electric's blueprint presents several considerations for servicing this projected energy demand, addressing four physical infrastructure categories: power, cooling, racks, and software tools.
In an era where AI is redefining competitiveness, Schneider's blueprint paves the way for businesses to fully optimise AI in designing data centres.
Pankaj Sharma, Executive Vice President of Secure Power Division and Data Centre Business at Schneider Electric, says: "To address the unique demands AI puts on data centre design and management, several key attributes and trends of AI workloads that impact both new and existing data centres must be considered."
"AI applications require large amounts of processing power, putting a significant strain on the power and cooling infrastructure of data centres. As energy costs rise and environmental concerns increase, focus must be on energy-efficient hardware and renewable power sources to reduce operational costs and carbon footprint," says Sharma.
Evan Sparks, Chief Product Officer for Artificial Intelligence at Hewlett Packard Enterprise, supports this progressive blueprint: "The AI market is rapidly growing, and we believe it will become a fundamental technology for enterprises to unlock outcomes faster and improve productivity."
"As AI becomes a dominant workload in the data centre, organisations need to start thinking intentionally about designing a whole stack to solve their AI problems. To do so responsibly, end-to-end data centre solutions that deliver sustainable computing should be implemented," says Sparks.
The AI-Ready Data Centre Guide by Schneider Electric explores the critical intersections of AI and data centre infrastructure, addressing key considerations such as guidance on four key AI attributes and trends, recommendations for supporting extreme rack power densities, transitioning successfully from air to liquid cooling, proposed rack specifications and the future outlook of emerging technologies to address AI evolution.