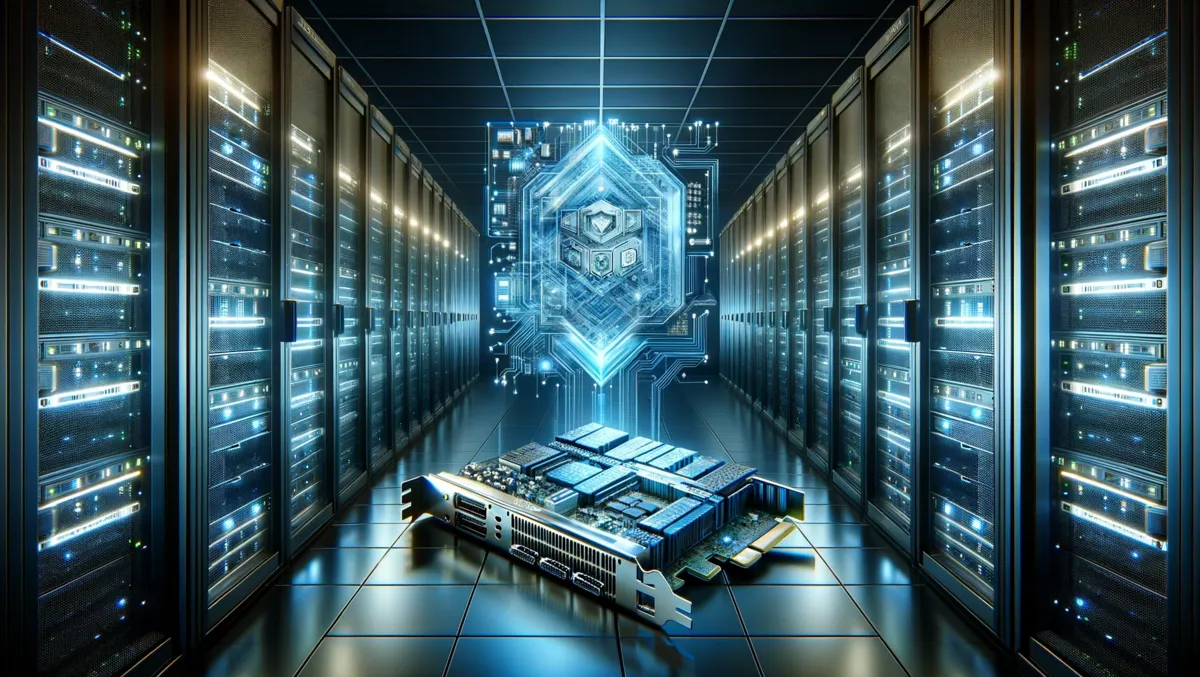 Nebulon reveals Medusa2 SPU, the world's first converged infrastructure DPU
Nebulon has announced the Medusa2 SPU, the world's first converged infrastructure data processing unit (DPU). The Medusa2 SPU offers a unification of storage, cyber and networking services on a secure, cloud-managed, server-embedded PCIe card.
This solution aims to reduce the sizable server CPU overhead and cyber risks associated with hyperconverged infrastructure (HCI) software, leading to a 25% reduction in software licensing costs and data centre power consumption.
Increased demand for infrastructure efficiency and security has seen enterprises exploring DPU-assisted hyperscale data centre architectures. Market growth estimates predict this sector will reach $8.11 billion by 2028.
Accompanying research by Gartner indicates that DPUs may reduce the number of servers and hypervisor licenses by 10% to 30% and decrease the application software licenses count. Also, extracting security from the server operating system reduces the software-based surface area vulnerable to attack.
The next-generation Medusa2 SPU, utilising the NVIDIA BlueField-3 Networking Platform, forms a secure zone within the server, separate from the operating system and applications called the Nebulon Secure Enclave.
This feature delivers key efficiency, security, and sustainability advantages, specifically over HCI solutions. Medusa2 offloads all storage, network, and cyber services from server resources, resulting in a reduction of server CPU and memory overhead, allowing up to 33% more application workloads per server. The outcome is a decrease in server and software license costs, plus a reduction in space and power requirements in data centres, by up to 25%.
Medusa2 SPU, being operation system and application agnostic, will not require additional drivers or software agents to be installed on the server. The Nebulon ON cloud control plane provides enterprises with the operational efficiencies of cloud-scale automation and fleet management of their application infrastructure which is especially beneficial for organisations with edge deployments.
"These accelerated computing technologies are revolutionising every enterprise, powered by a new wave of infrastructure," said Rob Davis, Vice President of Storage Technology at NVIDIA. "Our NVIDIA BlueField-3 Networking Platform helps companies like Nebulon transform traditional servers into accelerated, secure, efficient and sustainable infrastructure that unleashes groundbreaking innovations."
Siamak Nazari, CEO of Nebulon, emphasised the need for a hybrid cloud operating model that more closely mirrors the hyperscalers. He remarked, "Enterprises have been demanding this, but have been faced with subpar options at best. With our new Medusa2 SPU, we can help our customers get one step closer to achieving this goal and deliver it in a secure, unified package."
The unveiling of the Nebulon Medusa2 SPU will be further explored in a joint Nebulon & NVIDIA webinar that took place on November 7th.