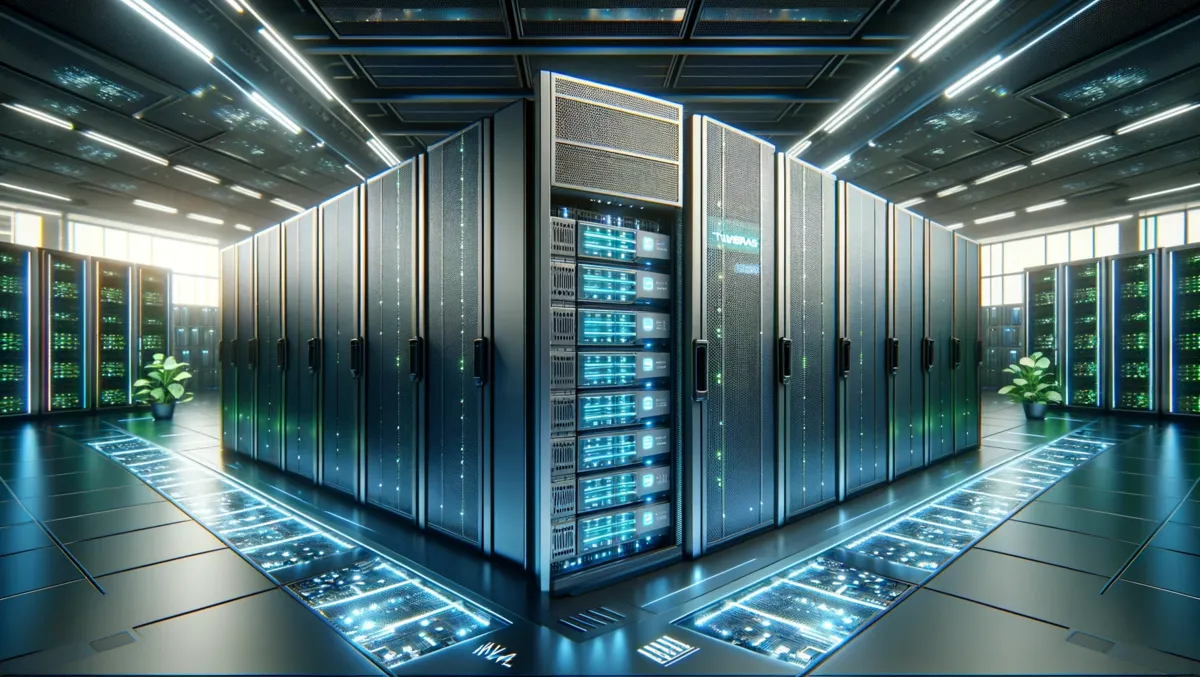 iXsystems unveils much-anticipated TrueNAS F-Series for advanced storage
iXsystems, the open-source storage company, will introduce the majorly anticipated TrueNAS F-Series to their catalogue. This new addition represents the next generation in storage appliances, providing all-NVMe systems powered by the soon-to-be-announced TrueNAS Enterprise 23.10 Hyperconverged Storage Software.
The TrueNAS Enterprise F-Series marks iXsystems' entry into the realm of next-generation hardware, modelling maximum performance, reliability, and density to address the most extreme of workloads. The all-NVMe models integrate 30TB NVMe drives to support a wildcard capacity of up to 720TB of highly available storage within a single, compact 2U system. In comparison to previous models from iXsystems, the new F-Series delivers substantial reductions in power, space and Total Cost of Ownership (TCO), evidencing a significant move towards efficiency and sustainability.
Complete with the newly developed TrueNAS Enterprise 23.10 software, the F-Series appliances reinforce IT organisations' capability to tackle the most demanding performance requirements under open-source economics. These advanced appliances have been tailored to accommodate data-intensive use cases, ranging from AI/ML and containerization to content creation, database servers, gaming, and virtualisation. The new series has been met with great anticipation by thousands of iXsystems' loyal customers globally across a multitude of sectors, including enterprise, government service provision, and media creation.
Compatible with the complete iXsystems appliance collection, TrueNAS Enterprise 23.10 software fortifies an adaptable feature-rich storage environment. The Linux-based platform is unique in its native container support, smooth integration with Kubernetes for containerised applications, and exceptional scalability, scaling up to 1,200 drives and 25PB+ in a single system. The advanced TrueNAS storage operating system, built on the robust OpenZFS 2.2 filesystem, places great emphasis on scalability and high availability, demonstrating a scale-up or scale-out architecture, thereby ensuring optimal data integrity and innovative storage features to address the most data-intensive business hurdles.
To further the credibility of TrueNAS Enterprise 23.10, it has been upgraded to OpenZFS 2.2 as a consequence of multiple iXsystems contributions. This enhancement also includes an upgrade to Linux Kernel 6.1, improved hardware support, the implementation of NVIDIA 535.54.03 driver updates, an enhanced storage pool UI, the addition of ZFS Block Cloning (Deduplication) for SMB and NFS file copies, and finally, ZFS dRAID Pool Layouts.
In terms of the TrueNAS F-Series, the outline speaks volumes about the improvements and refinements made. Offering high-performance NVMe-powered storage for low latency alongside unrivalled robustness in resilience and drive density, the versatile scalability enables users to meet a wide array of requirements, scaling from tens of terabytes up to 720TB in a simple 2U system. The sophistication of a dual-controller architecture ensures uninterrupted accessibility, ultimately preventing data downtime. Furthermore, the wide selection of connectivity options available maximises interoperability, creating maximum data mobility. By encapsulating all these performance enhancements within a modern, future-ready design, the TrueNAS F-Series is most certainly equipped for the challenges presented by modern business applications.
To complement the new series, the TrueNAS M-Series will continue to serve as the versatile and high-capacity system for hybrid flash and HDD requirements in the portfolio. Both the M-Series and F-Series systems are compatible with the same TrueNAS Enterprise 23.10 software and take advantage of a common WebUI.