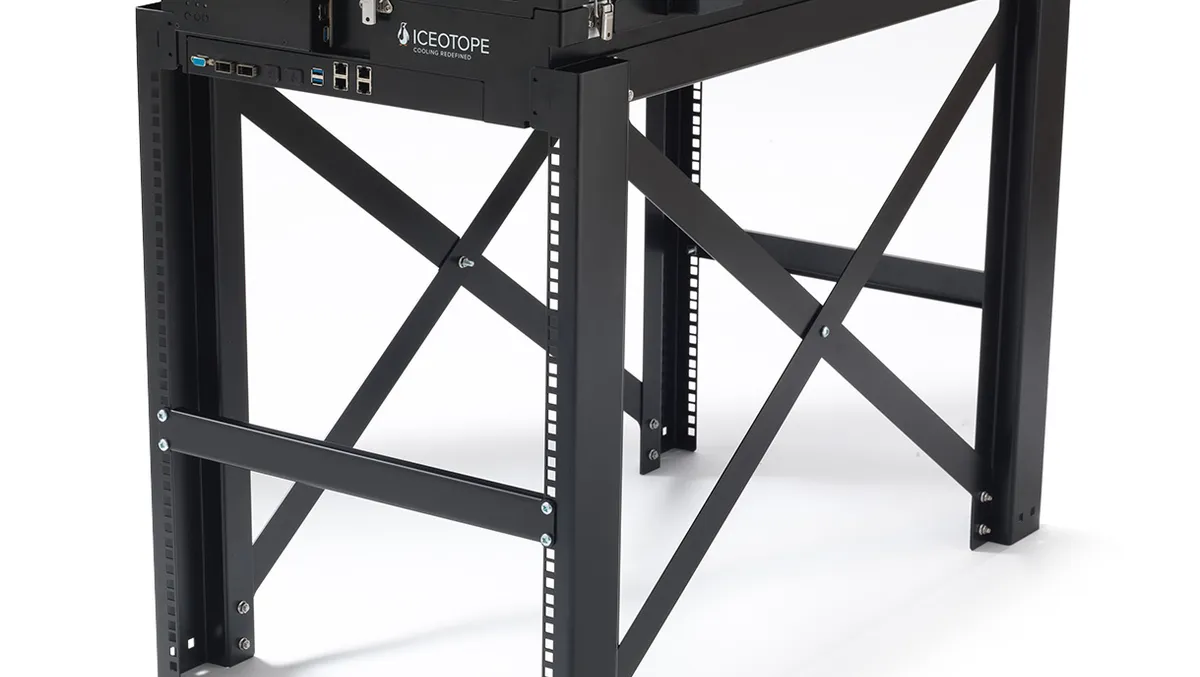 Iceotope showcases liquid cooling tech with etisalat by e&
Iceotope, the global leader in Precision Liquid Cooling, and etisalat by e&, the telecom arm of e& (formerly known as Etisalat Group), showcased Iceotopes cutting-edge liquid cooling technology during GITEX GLOBAL in Dubai on 16 October 2023. The demonstration was part of etisalat by e&'s commitment to achieving Net Zero targets by 2030 by reducing energy consumption across its data centres.
As the telecommunications industry is moving towards greater efficiency and sustainability, reducing energy consumption has become a top priority for providers. Iceotope's Precision Liquid Cooling technology promises significant reductions in energy consumption, up to 40%, while simultaneously maintaining or increasing data centre density.
With Precision Liquid Cooling technology, telecommunications providers can improve performance, scalability and energy efficiency, and extend server lifecycles. Furthermore, the technology can reportedly contribute to reductions in maintenance costs by up to 30%.
Mr. Adnan Kashwani, Sr. Director/Cloud Center of Excellence for etisalat by e&, emphasised their commitment to sustainability and addressing the critical challenges related to climate change. "Building an ecosystem of partners who can help us achieve that will be critical to success. Iceotope's Precision Liquid Cooling technology takes an innovative approach to reducing energy consumption and could help us create a faster path to Net Zero for ourselves and our enterprise customers."
Iceotope's CEO, David Craig, shared the company's enthusiasm at being invited to showcase their groundbreaking technology at such an esteemed event. "Precision Liquid Cooling is changing the game for telco operators in managing their cooling environments. Our technology enables telcos to not only save energy, but also drive down maintenance costs," Craig said. "We are thrilled to be invited by etisalat by e& to demonstrate this exciting technology at GITEX GLOBAL."
etisalat by e& leverages the latest world-class technologies to grow core and digital services and cater for emerging consumer demands beyond core telecom services. Diversifying their offering into areas such as health, insurance, and gaming, etisalat by e& continues to serve as a trusted partner to enterprises in meeting their connectivity needs and beyond.
In addition to its high-performing cooling solutions, Iceotope's Precision Liquid Cooling solutions offer simplified maintenance, hot swapping, and significant cost reductions both inside and outside the data centre.