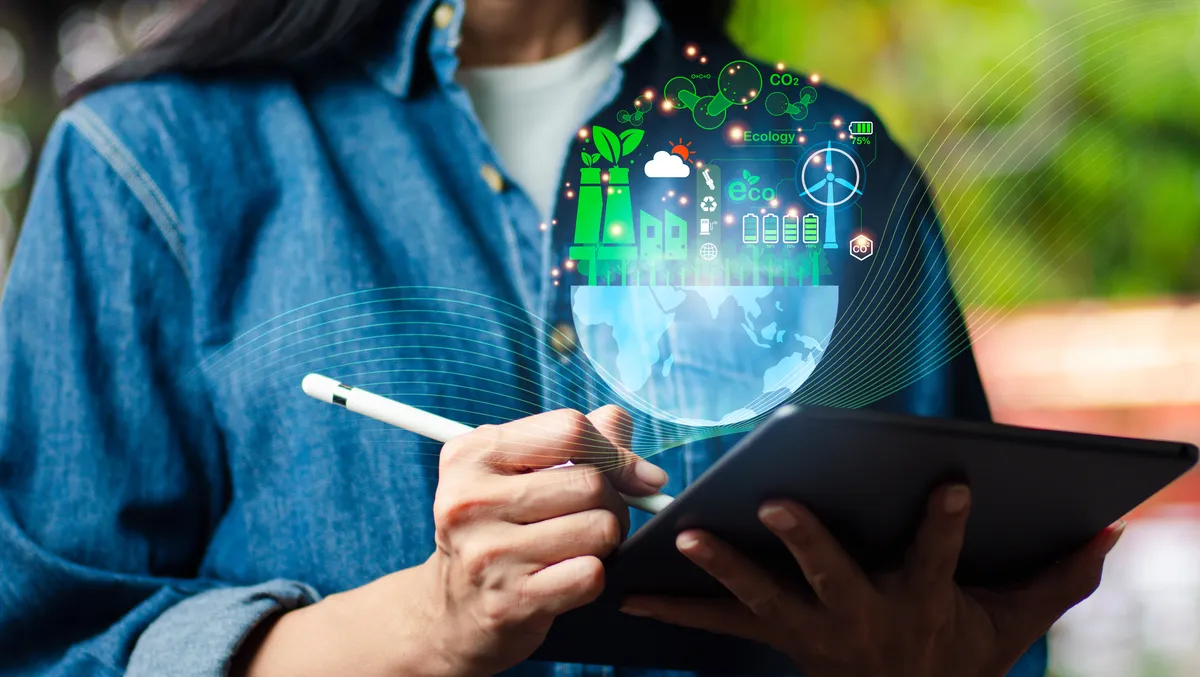 Australian sustainability efforts stall amid data challenges
A new global report found that 62% of Australian businesses prioritise sustainability and plan for carbon neutrality; however, the issue is far more complex.
This is well under 72% of enterprises globally, according to The State of Data Infrastructure Sustainability report from Hitachi Vantara, the modern infrastructure, data management and digital solutions subsidiary of Hitachi.
At the same time, 68% of Australian enterprises have advanced plans for achieving net zero carbon emissions, compared to 77% of businesses globally.
While 72% of Australian respondents said they were making progress against their carbon reduction goals compared to 64% globally, this survey revealed that actual progress may not be as robust as many businesses believe.
This coincides with a period when Australia has committed to achieving net zero emissions by 2050 and reducing greenhouse gas emissions by 43% below 2005 levels by 2030.
In conjunction, each state has also set interim emissions reduction targets by 2030: NSW: 50%; Victoria: 50%; Queensland: 30%; South Australia: at least 50%; Western Australia: 80% below 2020 levels; ACT: 65-75% (on 1990 levels). Tasmania already achieved net zero in 2015.
Although organisations reported that the timing for achieving their goals is still decades away, on average, stating they do not expect to be at net zero carbon emissions until 2048, 25 years from now.
The survey shed light on the importance of sustainability for organisations today and the steps being taken to address today's data sustainability challenges.
When asked what the biggest challenge is to achieve their sustainability goals, 45% said they lacked a sustainability strategy and implementation plan (compared to 37% globally), with 41% plagued with striving to keep up with regulations (versus 46% globally).
One in three also noted that they had inadequate access to critical sustainability data.
The report found that key drivers for sustainability goals were compliance with new legislation and regulation, retracting and retaining talent, cost optimisation, customer environmental expectations, and ethical obligations.
Interestingly, 57% of Australian respondents said their data centre footprint had not changed in the past two years. This is compared to 61% globally. Just 7% said it decreased at all compared to 16% globally.
Two years into the future, 44% expect the carbon footprint of their data centre will either stay the same or increase; this compares to 73% globally; only 6% (compared to 9% globally) expect it to decrease more than 10%.
The lack of progress in reducing the data centre footprint was highlighted, with just 36% of Australian respondents compared to 50% of respondents globally saying that creating an eco-friendly data centre was a high or very high priority for the organisation.
When asked what steps they had taken already to reduce their carbon footprint, 50% of respondents, both in Australia and globally (49% globally), are using the latest technological solutions, 41% (versus 46% globally) are shifting to alternative energy resources and 40% are decarbonising their data centre (versus 46% globally).
However, 46% of respondents (compared to 39% globally) turn to outside assistance to ensure energy-efficient buildings, plants and equipment.
Data centre decarbonisation was also cited as the area where firms need outside assistance, with 40% (and 39% globally) saying they needed third-party help, while 35% (compared to 37% globally) required third-party service to use the latest technological solution to reduce their carbon footprint.
Hitachi says part of the problem appears to be that executives across the C-Suite are not fully aware of the importance of data centre modernisation to achieve their overall sustainability goals.
CEOs and CIOs appear better informed, with 38% of CEOs and 33% of CIOs and CFOs saying that an eco-friendly data centre is one of the most effective ways to reduce their company's carbon footprint. However, only 14% of Chief Data Officers and 17% of Chief Sustainability Officers agreed.
Nathan Knight, Vice President and Managing Director, Hitachi Vantara Australia and New Zealand, says: "To get to net-zero goals as set out by Federal and state governments, this global survey suggests that Australian businesses are in catch-up mode compared to their global peers in their sustainability efforts."
"Data centres consume large amounts of electricity and account for 4% of the total greenhouse emissions worldwide."
"Yet only 36% of Australian businesses believe that eco-friendly data centre is a top priority in reducing carbon emissions, compared to 50% of global respondents."
"Four in 10 firms require third-party help to achieve data centre decarbonisation."
"Australian firms must establish a concrete strategy and implementation plan, with leadership buy-in, that takes a broad view of emissions across their entire IT estate, including edge, on-prem, and off-prem," says Knight.
Survey respondents were designated as leaders, advanced, early implementers, or beginners based on their progress in creating an eco-friendly data centre by implementing eight key sustainability initiatives.
Overall, leaders were more likely to say they had started taking steps to decarbonise their data centres, with just under half (46%) of leaders saying they had started, compared to 40% of beginners who said the same. However, when it came to goals for net zero carbon emissions, there was not as big of a gap, with leaders targeting 2048 for net zero compared to 2049 for beginners.