Job move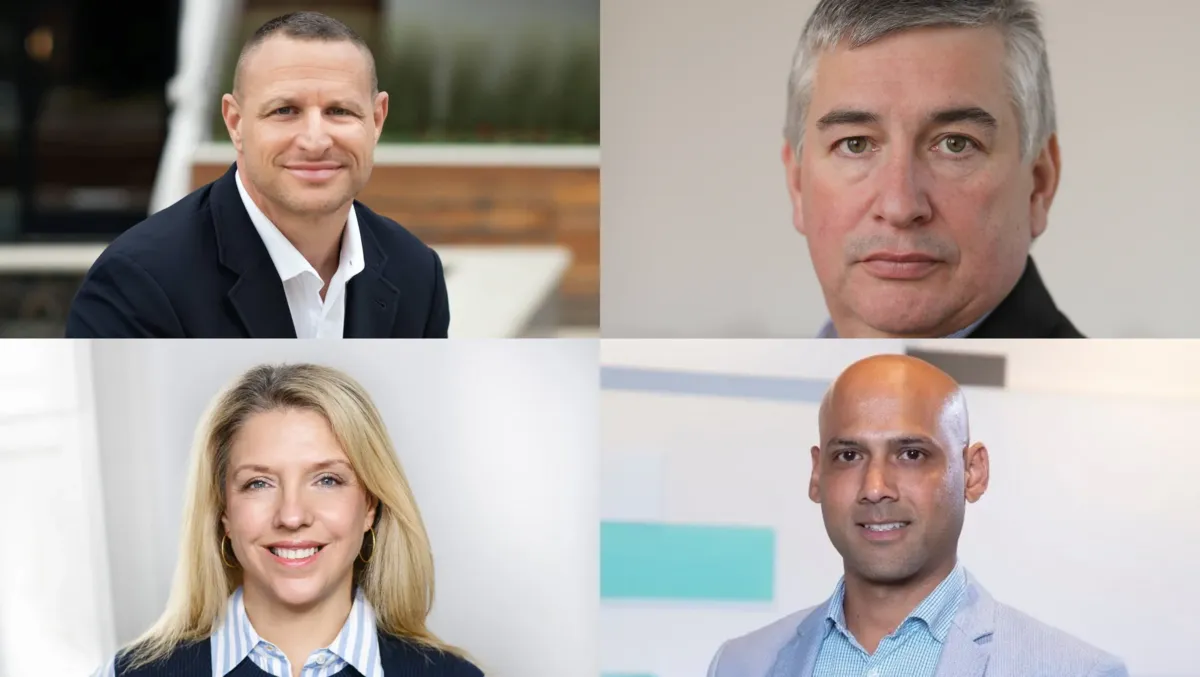 Digital Barriers hires new leaders to expand growth
By Sean Mitchell
Fri, 24th Feb 2023
Digital Barriers, a leading provider of intelligent IoVT solutions, has announced four significant additions to its leadership team. The new hires follow Digital Barriers' recent investment by leading private equity investor 3i. The appointments add significant telco, hyperscaler, and IoT experience to Digital Barriers' leadership team, and will be key to accelerating the company's growth.
Chris Hughes has joined Digital Barriers as Chief Commercial Officer. Hughes has a successful sales track record, including leadership roles at Alcatel, HPE, and Google, where he was responsible for sales across the UK, Ireland, and the Nordics. He brings extensive experience with mobile network operators, cloud service providers, and IoT technologies. In his new role, Hughes will be responsible for accelerating the company's revenue growth with new and existing partners around the world.
Clive Sawkins is the new Chief Operating Officer at Digital Barriers, overseeing engineering, operations, support, and delivery at a pivotal time for the company. Sawkins' extensive experience includes roles with Cisco, Avaya, Unisys, and Nortel, covering unified communications, video networks, collaboration, outsourcing, cloud architecture, IoT, and digital media. He brings over 30 years of experience in the technology sector, and will play a crucial role in Digital Barriers' expansion.
Kunal Shukla has joined Digital Barriers in the newly created role of Senior Vice-President of Technical Sales & Business Development. Shukla arrives from Google, where he worked in various technical sales and business development roles. He has also worked at Ericsson and HPE, where he engaged with leading telcos, enterprises, and cloud providers. Shukla will work closely with the sales, product, and engineering teams to implement new offerings and growth strategies worldwide.
Finally, Elaine Cooper has joined Digital Barriers as the company's first Group HR Director. Cooper has an exceptional track record with leadership roles within fast-growth businesses, including Confused.com and Groupon, where the people agenda was central to success. She takes responsibility for the company's recruitment, talent management, people engagement, and ensuring a compelling employee value proposition.
Digital Barriers CEO, Zak Doffman, said, "I am delighted to welcome Chris, Clive, Kunal, and Elaine to the leadership team. After revolutionizing live video for flagship defence and security agencies, our new products, developed in partnership with Intel and now launched through Vodafone, AT&T, FirstNet, and others, means we can make our unique IoVT capabilities available to a much wider commercial market."
Chris Hughes said, "It's the continued goal of this expanded leadership team to unlock the power of live video over cellular for a loyal customer base around the world, and to grow partnerships with world-class organizations like Vodafone, AT&T, JCI, BT, and Fujitsu. It's an honor for us to become part of this journey."
Digital Barriers has redefined the internet of video things (IoVT), unlocking real-time video over cellular without compromising video quality and reliability. The company partners with major network operators such as Vodafone and AT&T to provide its revolutionary video security products to the mass market. The new leadership team will play a key role in the company's continued success as it expands its reach and delivers its innovative solutions to new customers around the world.